We provide payment flexibility to provide you with an option that works best for you and your students.  You can choose to have your school pay the subscription fee or have students pay the subscription fee directly via a simple and secure online payment. Our standard price structure is below. Alternative payment options are available as well — just ask us!
Click HERE to Get Started Now!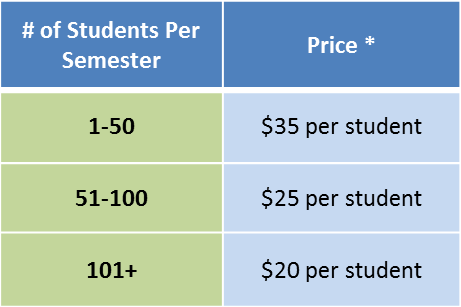 * This subscription fee covers one student's access to the system for one class for one semester. The number of students are calculated for an entire school/institution in order to determine the pricing tier. For instance, if your school has 101 students using Team+, the price would be $20 per student.